Maria Hunter's Page
Hi, I'm Maria Hunter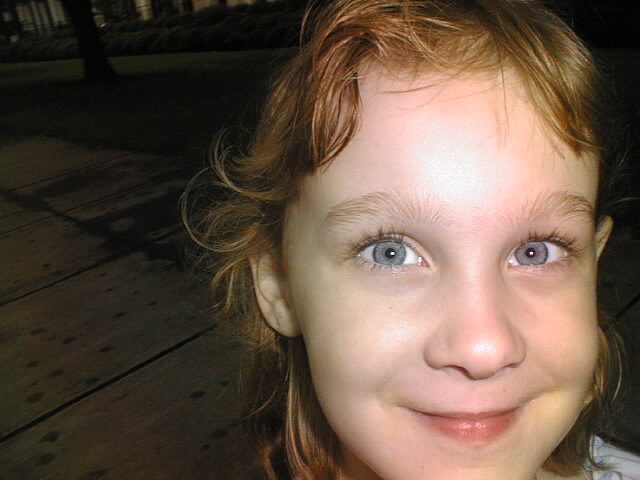 Here's an older picture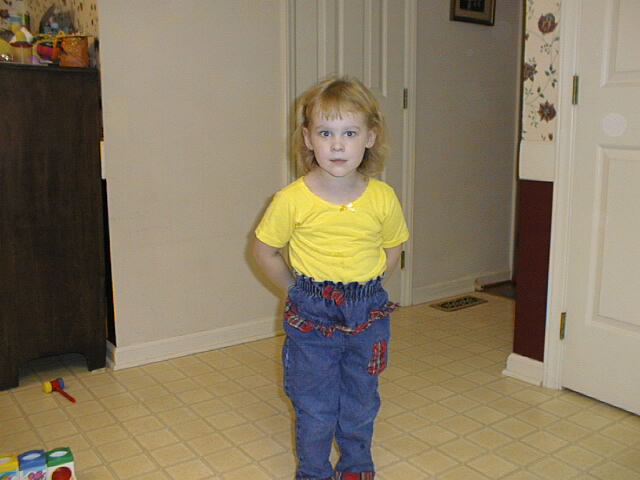 Here's where I had my first slumber party (As you can see we took the 'slumber' part very seriously).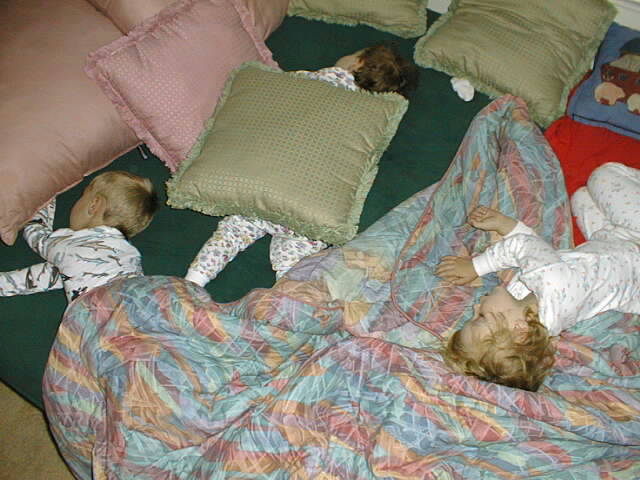 ---
Here's where we went to the playground. I like the playground alot. Bryson was there, too.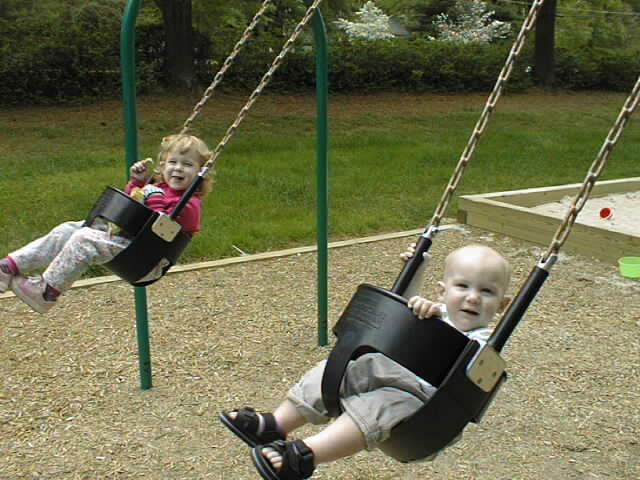 ---
Here's where I've been working hard in the back yard: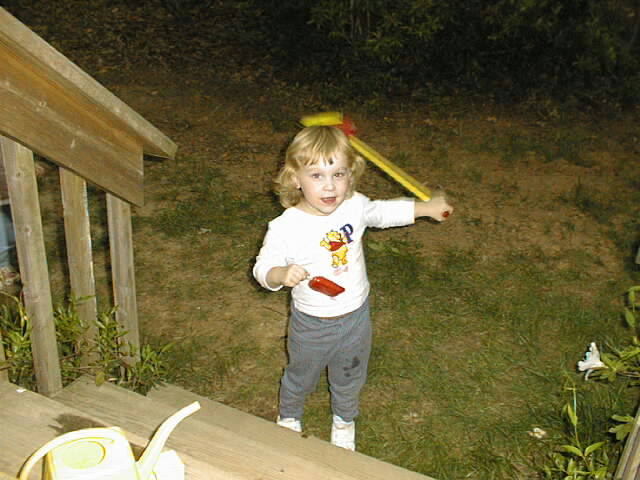 ---
We're so messy Mommy asked us to step outside: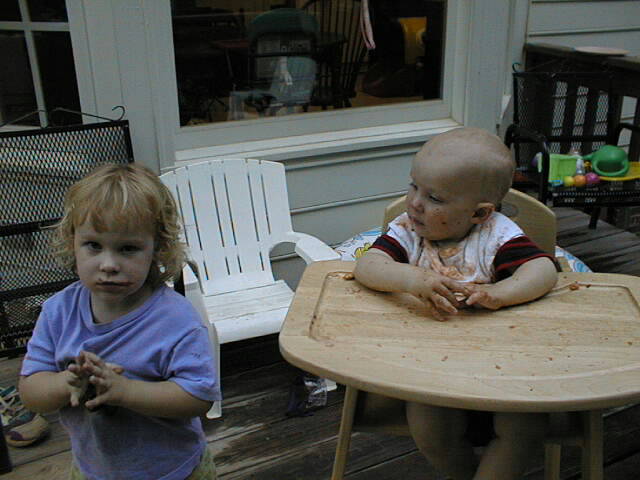 The sixties are over ?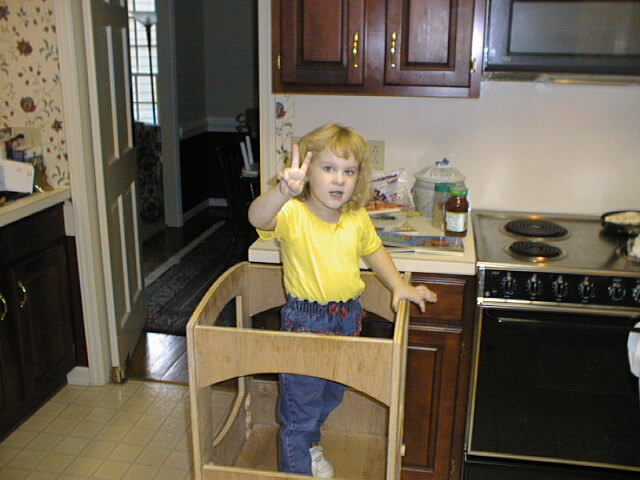 What kind of pose ?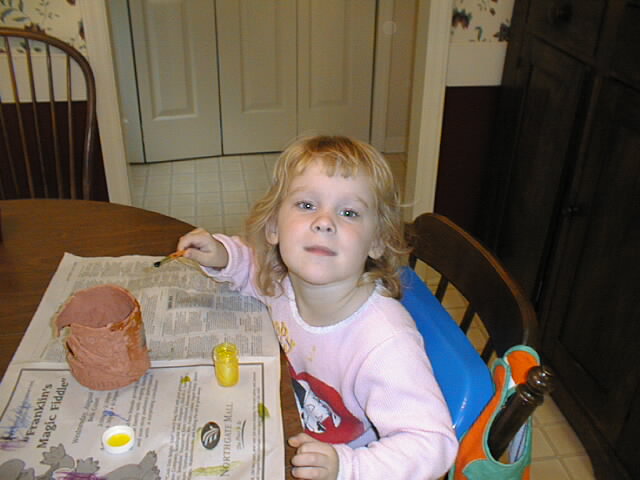 Go to Top Page

---
© Copyright Notice
First copyright year: 2000
Last updated: 05/20/2001 -- by R. Mackie