The Mackie Christmas Pics
These are pictures from Christmas, 2000.
---
This one is actually from a couple days earlier when we were decorating.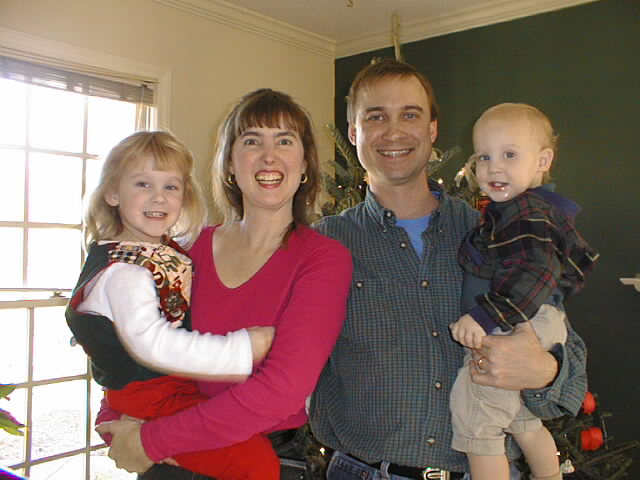 ---
Bryson decided that decorating the tree required hardhat.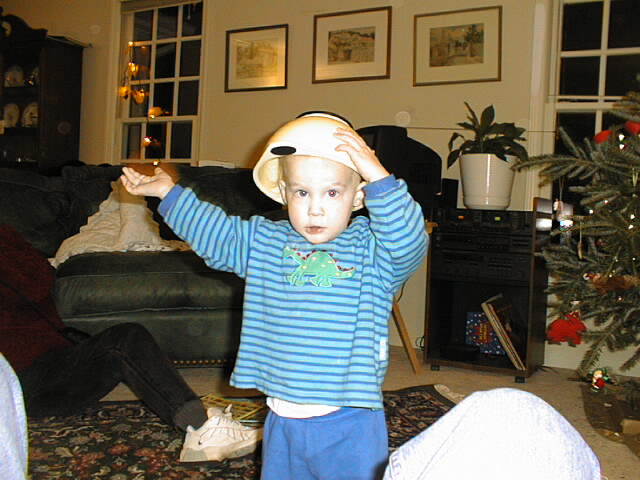 ---
Sally had to hold Bryson back. He likes unwrapping presents.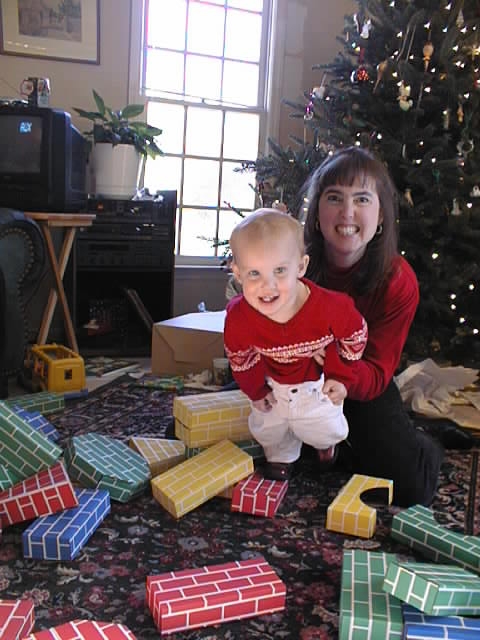 ---
Ohhh... He got away. Here he goes...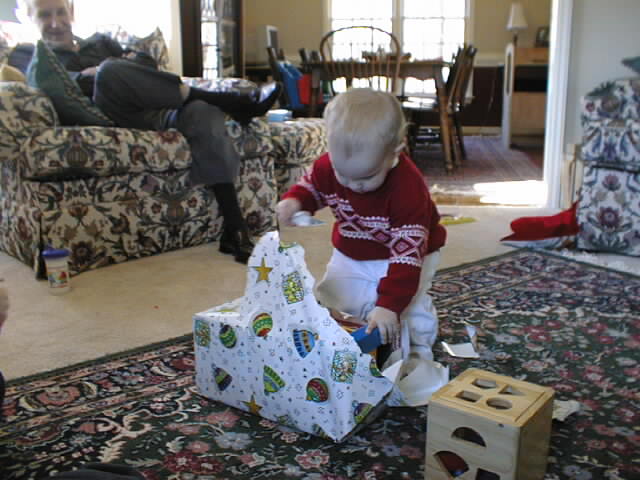 ---
Can we do that again ?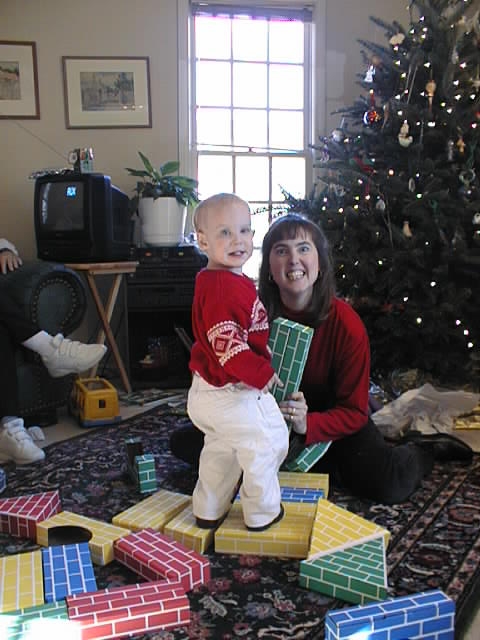 ---
Granddad built a rocking horse for Bryson and Maria Hunter (Also, go look at our patio page to see the garden seat he made us.)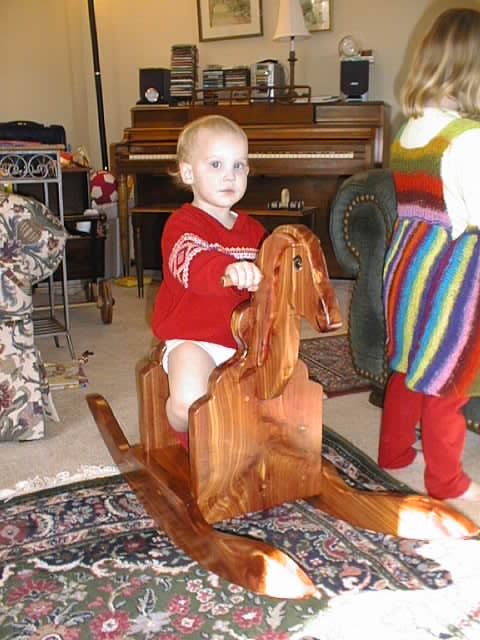 ---
Dad started to teach Maria Hunter to tell time.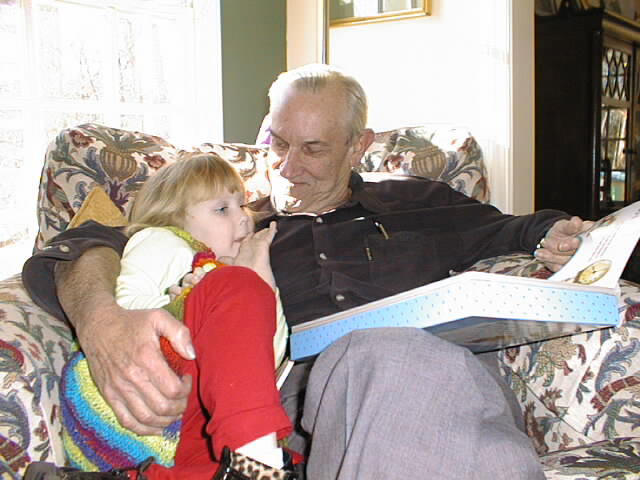 ---
Maria Hunter got interested in architecture.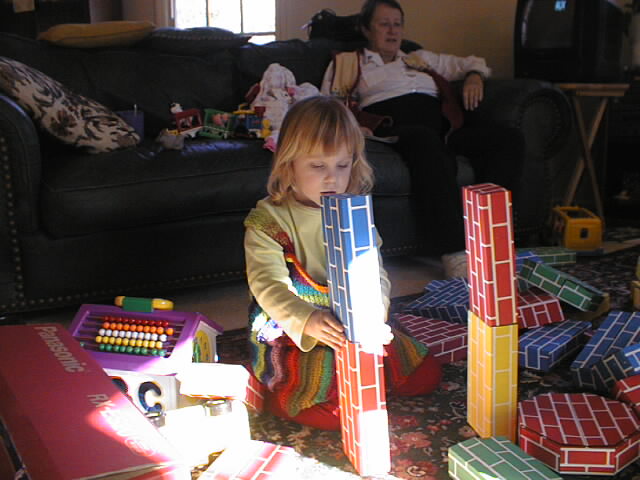 ---
Maria Hunter gets a moment with all the trucks. (Bryson is still on the rocking horse.)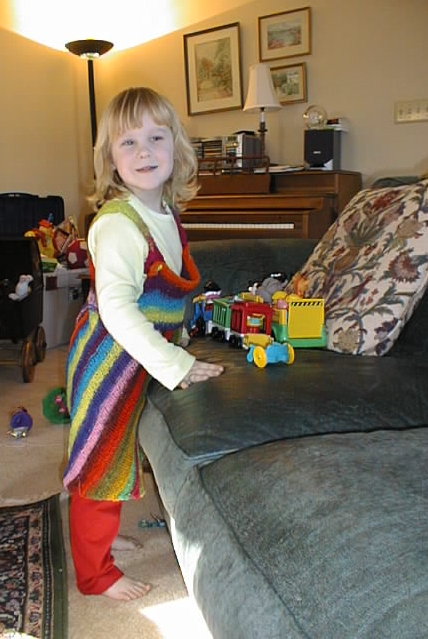 ---
Daddy just had to teach the kids how to play jingle bells using various metric and English system combination wrenches as chimes.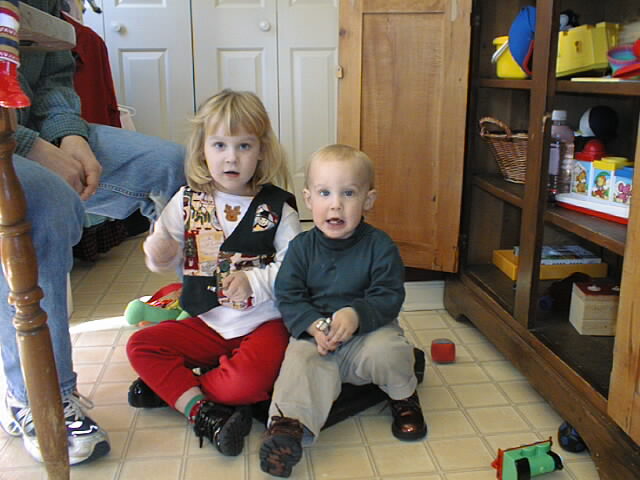 ---
A moment of successful sharing. Wow !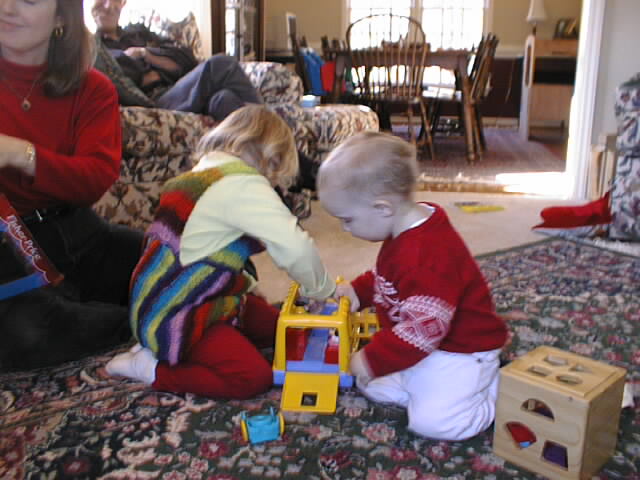 ---
Bedtime soon...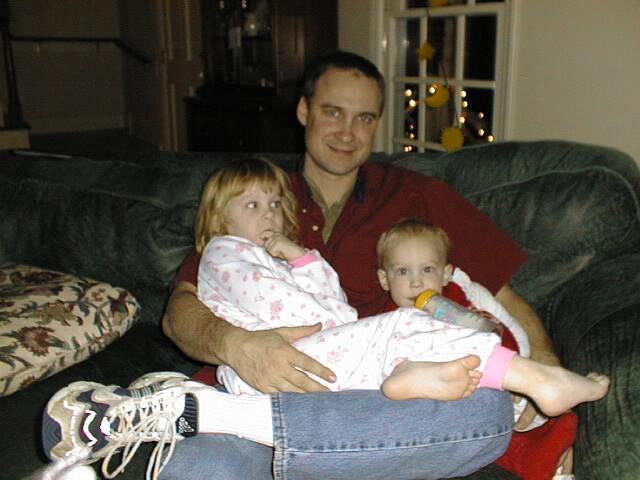 Go to Top Page

---
© Copyright Notice
First copyright year: 2000
Last updated: 12/26/2000 -- by R. Mackie